General time table:
Each morning of the week at 8 am we start with a 2-3-hour practice. On three afternoons we offer restorative asanas, pranayama and meditation.
The other afternoons during the week are free for you to go play and explore the area.
You can choose to go check out the swimming and snorkeling options at the Mediterranean beaches of Porto Maurizio and Oneglia, both charming towns which together make the city of Imperia.
You can also bring your bike and/or hiking boots and go biking or hiking in the olive hills.
Or you just relax and plunge into the paradise-like, cool waterholes of the creek by the mill and enjoy the sounds of the creek bubbling by.
Your yoga week will turn into an unforgettable vacation...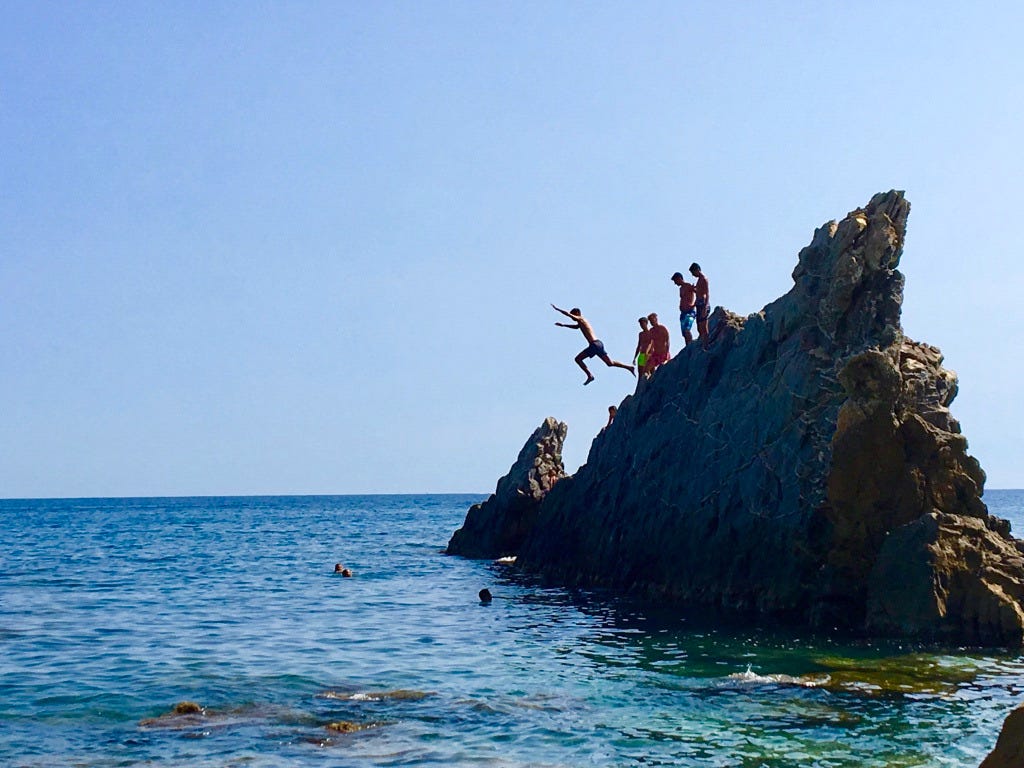 HOW TO GET THERE
We are in the village of Dolcedo, a few km from the Autostrada Genova - Ventimigila.
Only 8 km inland from the Riviera, Dolcedo is the capital of the Taggiasca olive, so get ready for amazing olive oil, yummy Ligurian food, a bubbling creek with waterholes, blinking fireflies at night, colourful nature and charming villages all around.
You get to Dolcedo by car (-pool) or you take a train to Imperia, or you fly to Nizza from where you continue to Imperia in 80 minutes by train.
We can organise pick-up from the Imperia train station or you call a taxi - it's 20€ to Dolcedo. If you arrive in a group – sharing is a good option.